Organisation East Sussex County Council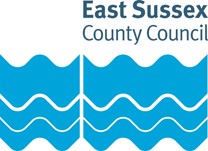 East Sussex County Council is inviting people with recent lived experience of being supported by adult social care, or caring for someone who does, to join our Citizens' Panel.
The panel is a group of residents, clients and carers that feed into the work of our department and help co-develop our services and policies.
We are keen to bring in new voices and want to hear from a wide range of people from different backgrounds and geographical areas who have received a range of care and support from Adult Social Care.
Panel members will contribute to four meetings a year, gain new skills and experience and make a difference to services that support thousands of people. There will be lots of support on offer and expenses and reward payments.
If you are interested in joining the panel, or if you have any questions, please contact asc.equalityteam@eastsussex.gov.uk for more information.
Get in touch
Address
Newhaven Enterprise Centre,
Denton Island, Newhaven,
East Sussex, BN9 9BA