This week we are pleased to see that the Government have released an update on the Homes for Ukraine scheme.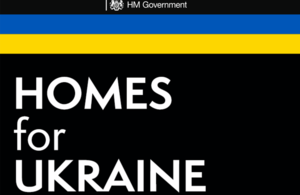 The updates are designed to maintain the programme's sustainability over the next 2 years. The announce included new measures such as:
Homes for Ukraine hosts to receive £500 a month as a 'thank you' for ongoing support after Ukrainian's first year of sponsorship. 'Thank you' payments will be extended from 12 months to 2 years.  
£150m additional funding for local authorities across the UK to help support Ukrainian guests move into their own homes and reduce the risk of homelessness.
Councils in England to get new £500m fund to acquire housing stock for those fleeing conflict (including from Ukraine and Afghanistan) and reduce homelessness. The £500m Local Authority Housing Fund can be used by councils in England to buy housing stock, build new homes, convert existing non-residential properties, and refurbish delipidated housing or empty homes into accommodation for families. Due to the unique challenges presented by the different groups this money will be used to target the specific needs of each cohort in a particular area.
New potential hosts urged to come forward and apply to re-match existing guests through the scheme.
Reduction in tariff funding councils receive to £5,900 per person for all new arrivals from 1st January 2023.
The full press release can be found here New over £650m support package for Ukrainians sees increased 'thank you' payments for longer-term hosts – GOV.UK (www.gov.uk)
If you are interested in hosting and would like to have a chat with the 3VA Homes for Ukraine Team, please email us on ukraine@3va.org.uk with your name and number and we will be touch.
Get in touch
Address
Newhaven Enterprise Centre,
Denton Island, Newhaven,
East Sussex, BN9 9BA