Organisation Homes for Ukraine 3VA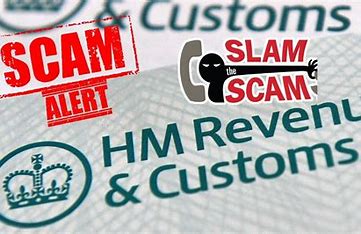 We would like to warn all Ukrainians in the UK that there is a high number of scams aimed at Ukrainians at the moment.
Хочемо попередити всіх Українців, що живуть у Великобританії, що наразі існує високий рівень шахрайства спрямований проти Українців.
Often the scams are from criminals pretending to be from HMRC and could be in the form of an email, text message or telephone call. Please also be aware of any other unsolicited Facebook, whatsapp or Telegram messages.
Часто шахрайство здійснюється злочинцями, які видають себе за HMRC, це може бути у формі електронного листа, текстового повідомлення або телефонного дзвінка. Також пам'ятайте про будь-які повідомлення у Facebook, WhatsApp або Telegram від невідомих вам контактів.
A typical call or message might include
That you're owed a tax refund with a link to put in your details to receive it, or
There's a warrant out for your arrest because you owe the HMRC money
Типічний дзвінок або повідомлення може включати в себе:
що вам належить сума податку до повернення, та посилання в якому вам потрібно надати дані для отримання цього повернення
що, виписаний ордер на ваш арешт, оскільки ви винні гроші HMRC
HMRC sometimes sends text messages but will never ask for personal or financial information. It also says it will never contact customers who are due a tax refund by text message or by email. If you get a text message claiming to be from HMRC offering a 'tax refund' in exchange for personal or financial details, don't reply and never open any links in the message.
HMRC іноді надсилає текстові повідомлення, але ніколи не запитує особисту або фінансову інформацію. Також офіційне заявлення таке, що HMRC ніколи не зв'язується із клієнтами, яким належна сума податку до повернення, за допомогою текстового повідомлення або електронного листа. Якщо ви отримали текстове повідомлення нібито від HMRC з пропозицією «повернення податків» в обмін на особисті або фінансові дані, не відповідайте і ніколи не відкривайте жодних посилань у повідомленні.
More information can be found here.
How to spot HMRC phone, text and email tax scams – Which?
Більше інформації з цього питання може бути знайдено за посиланням.
Як відрізнити HMRS елетронне/смс повідомлення або дзвінок, від шахрайскьких схем?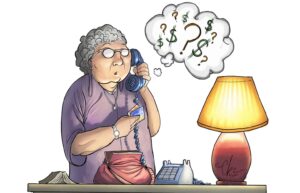 Please in case you need more information about the scam, please contact us on Ukraine@3va.org.uk
Якщо, ви бажаєте отримати більше інформації щодо шахрайських схем, будь ласка, зв'яжіться із нами за електронною адресою Ukraine@3va.org.uk
Get in touch
Address
Newhaven Enterprise Centre,
Denton Island, Newhaven,
East Sussex, BN9 9BA