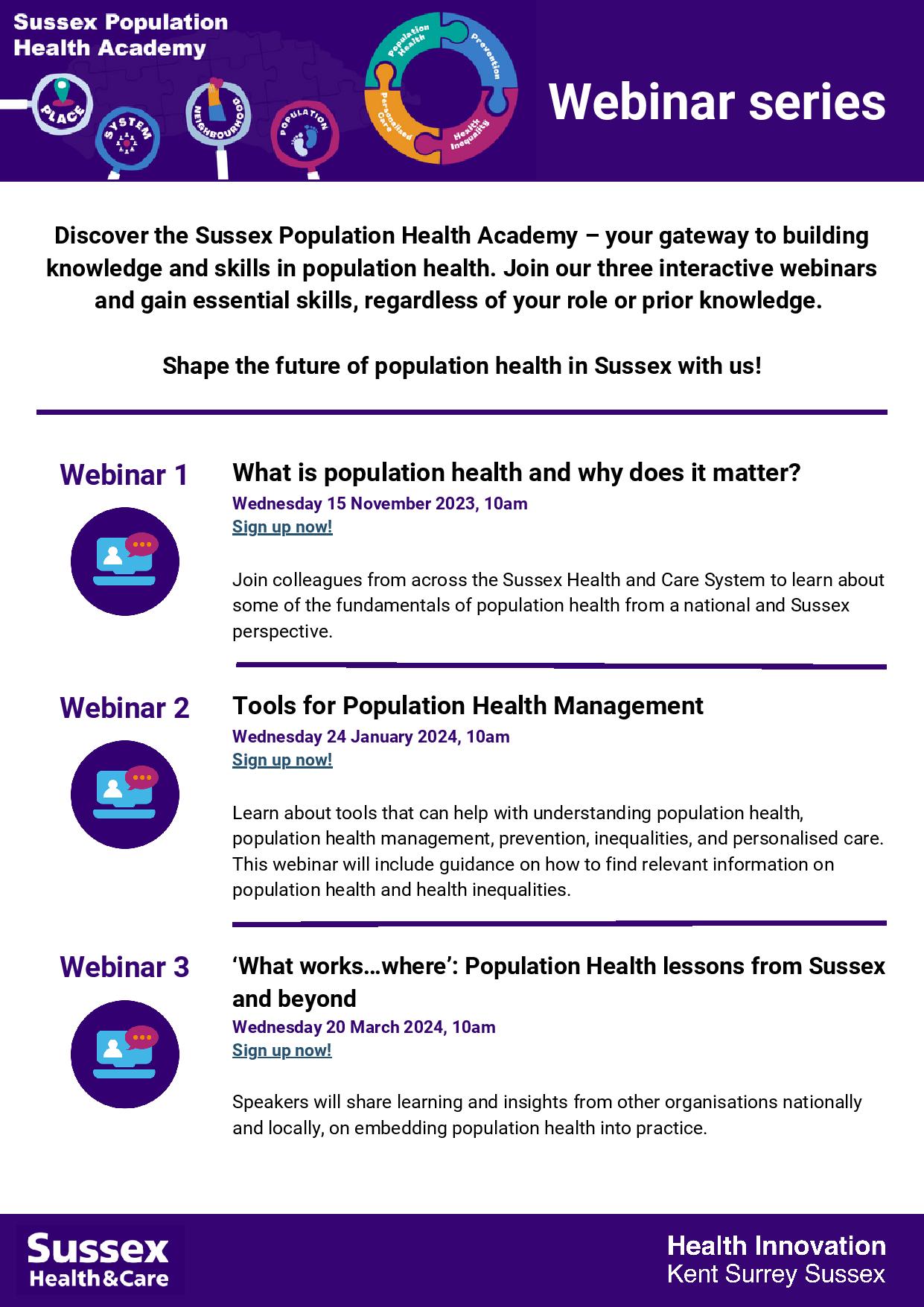 Sussex Population Health Academy – Training Opportunities
Sussex Population Health Academy in collaboration with Health Innovation Kent Surrey Sussex, are excited to be bringing to you a series of three webinars on population health.
Our first training session is:
 🌟 Webinar on 15th November at 10am: What is population health and why does it matter? Click on the link to register
 This is your chance to gain invaluable insights into population health from, national, and local perspective. Our expert speakers, including Tanya Brown-Griffith (Programme Director, NHS Sussex) and Terry Blair-Stevens (Interim Deputy Director Health Improvement & Workforce, Office for Health Improvement & Disparities) will guide you through essential topics, such as the causes of health inequalities and their impact on Sussex and how this relates to Sussex's Shared Delivery Plan and your own work.
Attached is a flyer with a glimpse of other Academy training offers including learning opportunities through our inaugural Equity Fellowship programme.
Who are these webinars for?
 Anyone working for the NHS, a local authority, Voluntary/third sector, social enterprise, or academic institution in Sussex is invited to participate and be part of our collective learning journey.
Get in touch
Address
Newhaven Enterprise Centre,
Denton Island, Newhaven,
East Sussex, BN9 9BA