Organisation Homes for Ukraine 3VA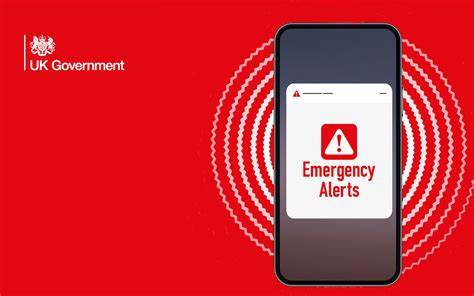 On Sunday 23rd April 2023 the UK Government will be doing a phone alert test which will come to all compatible phones in the UK. Your phone may make a loud siren sound even if set to silent. 
У неділю, 23 квітня 2023 року, уряд Великобританії проведе тест сигналу екстреного оповіщення на мобільних телефонах. Тест надійде на всі номери телефонів зареєстровані у Великобританії. Ваш телефон може видати гучний звук сирени, навіть якщо, він буде налаштований не буззвучний режим.
The alert will say:
This is a test of Emergency Alerts, a new UK government service that will warn you if there's a life-threatening emergency nearby.
In an actual emergency, follow the instructions in the alert to keep yourself and others safe.
This is a test. You do not need to take any action.
For more information, please follow this link About Emergency Alerts – GOV.UK (www.gov.uk)
У попередженні буде сказано:
Це тест Екстреного Оповіщення/Emergency Alerts, нової урядової служби Великобританії, яка буде попереджати вас, якщо поблизу виникне надзвичайна ситуація, що загрожує життю.
У випадку реальної надзвичайній ситуації дотримуйтесь інструкцій в оповіщенні, щоби захистити себе та інших.
Це перевірка. Вам не потрібно робити ніяких дій.
Для отримання додаткової інформації, будь ласка, перейдіть за цим посиланням Про сигнали Екстреного Оповіщення – GOV.UK (www.gov.uk)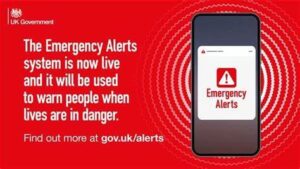 For more information about alert tests, please, contact us on Ukraine@3va.org.uk
Для отримання більш детальної інформації, щодо тесту сигналу екстреного попередження, будь ласка, напишіть нам на Ukraine@3va.org.uk
Get in touch
Address
Newhaven Enterprise Centre,
Denton Island, Newhaven,
East Sussex, BN9 9BA