Organisation Domenico Della Valle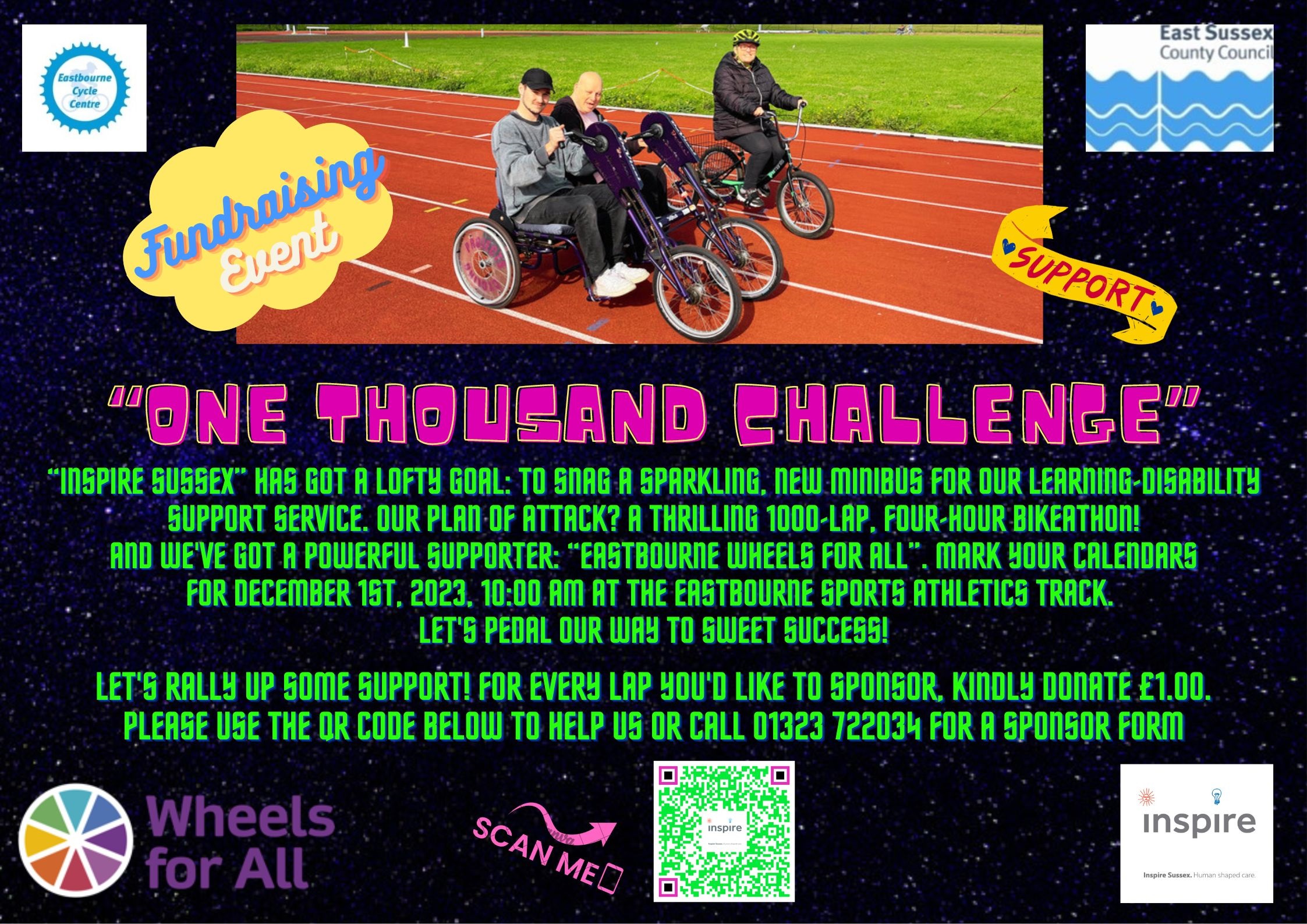 We are thrilled to extend a warm invitation to you for the formal launch of Inspire Sussex. This momentous occasion marks the beginning of an exciting chapter in our journey, and we are delighted to share it with you.
The launch event will feature a re-branding presentation, where we will unveil the vision and mission behind Inspire Sussex. It is an opportunity for us to express our deep gratitude to everyone who has supported us throughout the years. join us at East Sussex College for a delightful afternoon filled with canapés and drinks. It's an excellent opportunity to connect with our team, mingle with fellow supporters, and learn more about the vital work we do.
In the spirit of community and celebration, our launch party will be preceded by a fundraising cycling event at the East Sussex Sports Park track. Our goal is to collectively cycle 1000 laps of the track in just 4 hours, aiming to raise £1000 for a new mini-bus for our learning disability support service. Your participation and support in this endeavour would be greatly appreciated.
Kindly RSVP to alex@eastbournemencap.org.uk to receive full location details,
For any more information please call us on 01323 722034
Get in touch
Address
Newhaven Enterprise Centre,
Denton Island, Newhaven,
East Sussex, BN9 9BA