Organisation Diversity Resource International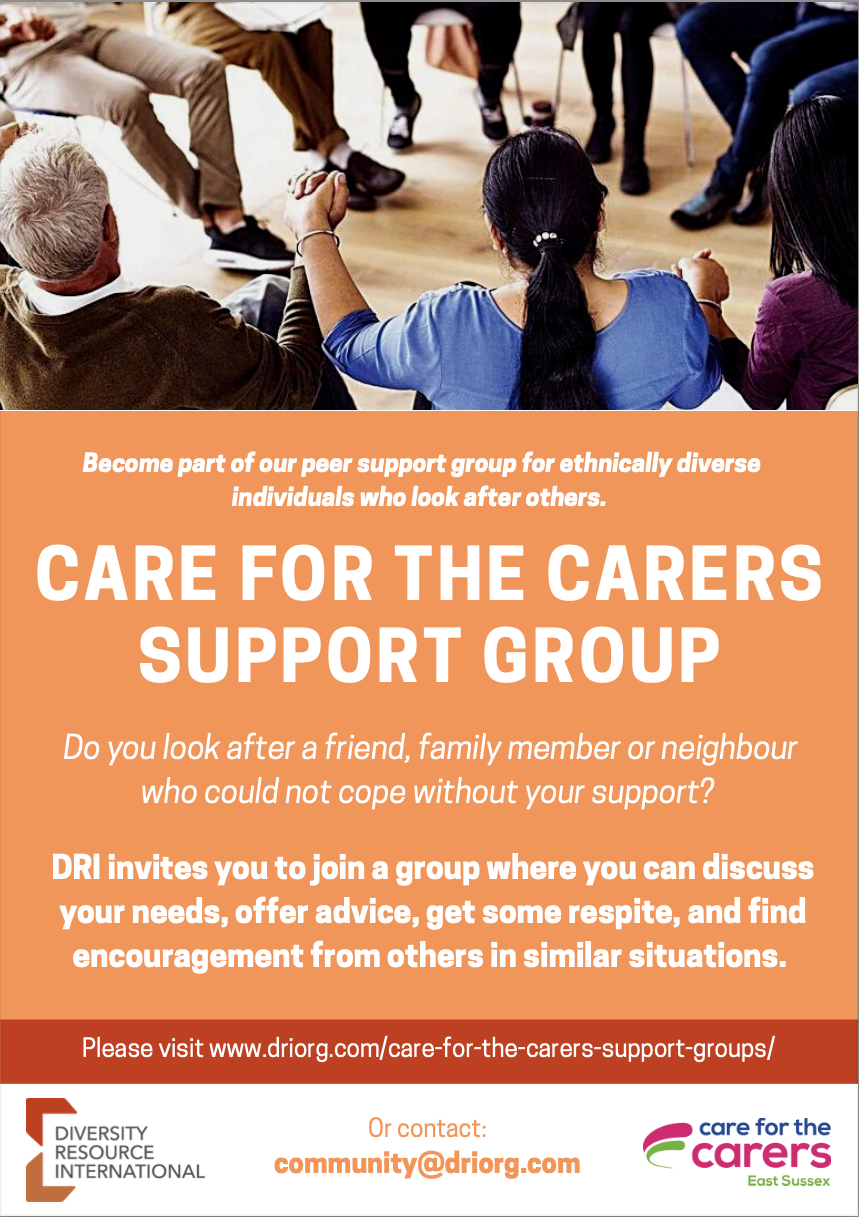 DRI is now in the third year of the Care For The Carers programme supporting informal carers from ethnically diverse communities with 5 support groups running monthly across East Sussex. This year, we aimed to establish 2 new groups, with one new group set up in Hastings this October with Arabic-speaking carers. We are actively identifying ethnically diverse carers in East Sussex who would like to join a monthly support group. Please contact us for the referral form if you would like to refer somebody who may be interested.
DRI is also putting together a directory of resources and contacts to help the group make direct contact with services and organisations. If you think you are a service or organisation relevant to the directory, please respond with contact details to be included in the directory. The attached flyer is also translated into multiple languages, if required.
Get in touch
Address
Newhaven Enterprise Centre,
Denton Island, Newhaven,
East Sussex, BN9 9BA